Whole house leak detection system with automatic water shutoff provides your home or business with round the clock indoor flood protection.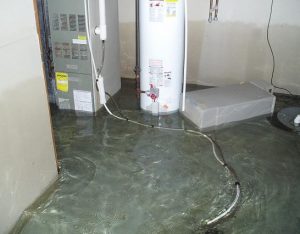 The leak detection system monitors areas near the most common leak points, including as toilets, water heaters, refrigerators, and more. The system consists of a network of flood and temperature sensors placed throughout the building in places susceptible to water leaks and or low temperatures. The automatic valve installs on the main water line and will automatically turn off the water when notified by a sensor or wall control.
Leak Detection systems offer many benefits:
•  Added property protection
•  Potential insurance savings (discounts or credits)
•  Integration with home/business security and automation systems
•  Protects 24-hours a day while you are home/work or away
•  Conserved water in the event of a leak detected
•  Peace of mind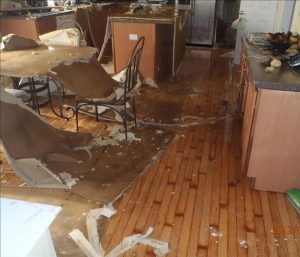 Property damage caused by aging and faulty plumbing is one of the most common home insurance claims. Annually more than 2,500,000 homeowners fall victim and the damages total billions of dollars in preventable losses. Valuables such as artwork, antiques, computers and electronic data, photographs, and other heirlooms are often difficult or impossible to fully replace.
In 2014, State Farm paid nearly $1.8 billion for water loss claims as a result of failed water pipes, flooded basements and burst appliance hoses, an increase from the $1.3 billion State Farm paid in 2013.
http://www.claimsjournal.com/news/national/2015/03/25/262509.htm
Water Damage By The Numbers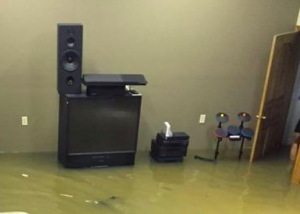 14,000 people in the U.S. experience a water damage emergency at home or work each day.
98% of basements in the U.S. will experience some type of water damage during their lifespans.
37% of U.S. homeowners claim to have suffered losses from water damage.
8.7 Years: The average age of failed washing machine supply hoses.
75% of water heaters fail before they are 12 years old.
250 Gallons: The amount of water that can leak from a 1/8-inch pipe crack in a day.
https://www.waterdamagedefense.com/pages/water-damage-by-the-numbers
When water leaks go undetected in a building home or condo, serious damage can occur.  Additionally, irreplaceable family photos, memories and keepsakes are destroyed or lost.  Most leaks occur when buildings are unoccupied, however leaks can happen anytime.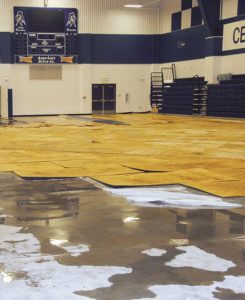 Too many claims made, or too much money being paid out on a single claim can get a building placed on a Comprehensive Loss Underwriting Exchange (C.L.U.E.) report.
Travelers Finds Water Damage Ten Times More Likely Than Fire
While fire may be a common worry among homeowners, claims data from Travelers suggests their homes could be as much as 10 times more likely to be damaged by water than by fire.
http://www.insurancejournal.com/news/national/2010/09/17/113337.htm
Water damage: Seven home insurance scenarios
Scenario: Water seeps from the ground into your basement, damaging your foundation and interior.
Are you covered by your homeowners insurance? No. Seepage is considered a maintenance problem, not "sudden and accidental" damage, and is excluded from home insurance coverage.
http://www.insure.com/home-insurance/water.html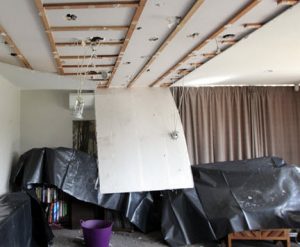 Don't let this happen to you:
Alabama Governor Has Insurance for $50K Water Pipe Damage…January 10, 2014…Bentley said this week that his private home in Tuscaloosa has an estimated $50,000 in damage after a water pipe froze and burst in the attic. Bentley says the water damaged ceilings, walls, carpets and hardwood floors, all of which have to be replaced.
www.insurancejournal.com/news/southeast/2014/01/10/316779.htm
Contact us today to install a leak detection system and reduce the impact of water damage!