10 hidden home insurance credits
New wiring: Save money and lives
3 of 12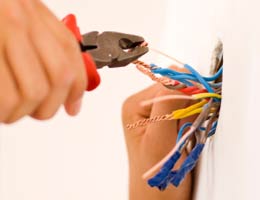 Want to scare your insurance agent? Tell him your teenage son rewired your house over the weekend. Then expect your premium to go through the roof.
The math is simple: house + old wires = fires. According to the U.S. Fire Administration, in a typical year, home electrical problems result in 67,800 home fires, 485 deaths and $868 million in property losses, according to a 2006 report. The USFA estimates that home wiring causes twice as many fires as electrical appliances.
Considering new wiring? Depending on the age of your home, you may qualify for a new wiring credit.
"New wiring, if it's installed right, is much safer and less likely to cause any type of outages, shortages or fires," says Meehan. "It can be an insurance eligibility issue, too, because a lot of companies are not as keen to write old knob-and-tube wiring because of the fire risk. It could limit your options.
New wiring credit: 10 percent.
High-tech sensors: Create a safer home
11 of 12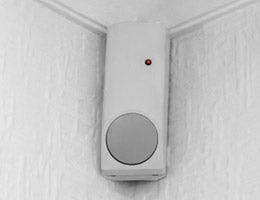 When we think of sensors that keep our home safe, most of us think of either a fire alarm or a security system. While these are both excellent and creditworthy loss-prevention devices, insurance companies are equally excited about a new generation of home sensors that can detect water or natural gas leaks before they become a claim.
Water sensors come in two varieties. Passive leak detectors are inexpensive stand-alone devices that emit an alarm and/or flashing light when moisture is detected. Active leak detectors signal a leak and shut off the water source. Active systems may be installed on individual appliances or as a whole house solution. Gas detectors are most often passive.
"Gas and water sensors are a great credit," says Meehan. "The big-box stores helped create the culture of improving and protecting your home because you can go to Home Depot and Lowe's and just buy this stuff. That drove companies to create solutions that people can self-install."
Sensor credit: 5 percent to 10 percent.
Read the entire article here.